We are sorry for breaking your heart but your item is sold out. Maybe our recommendations could make you feel better.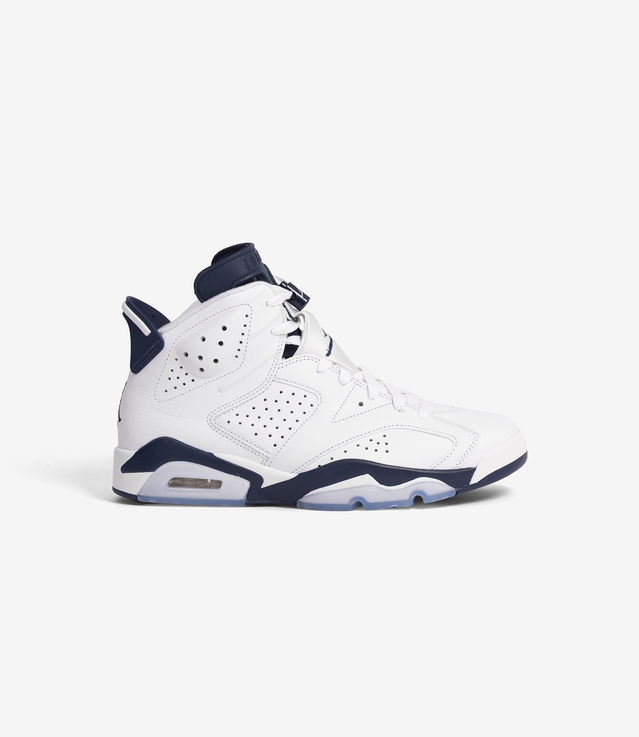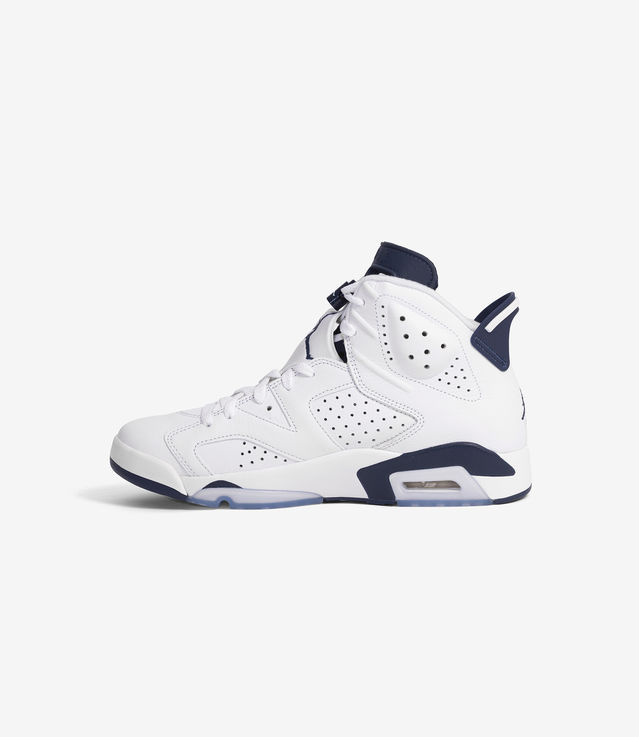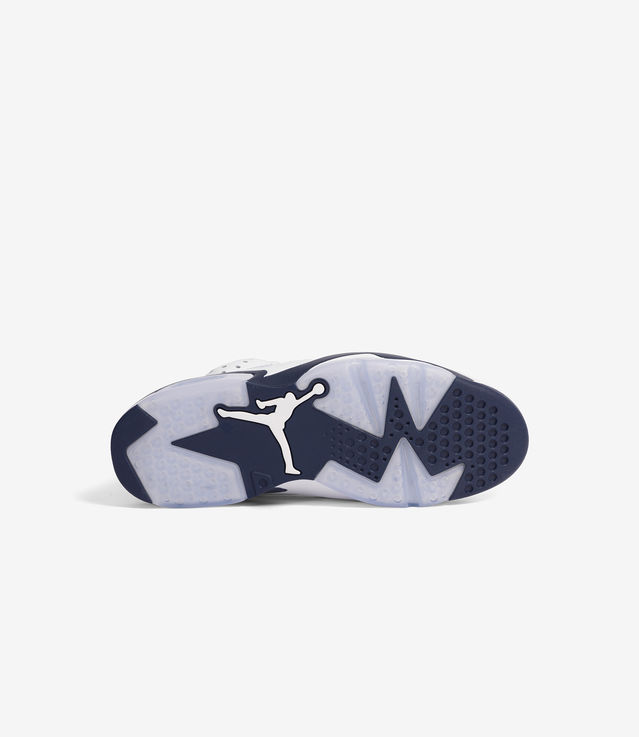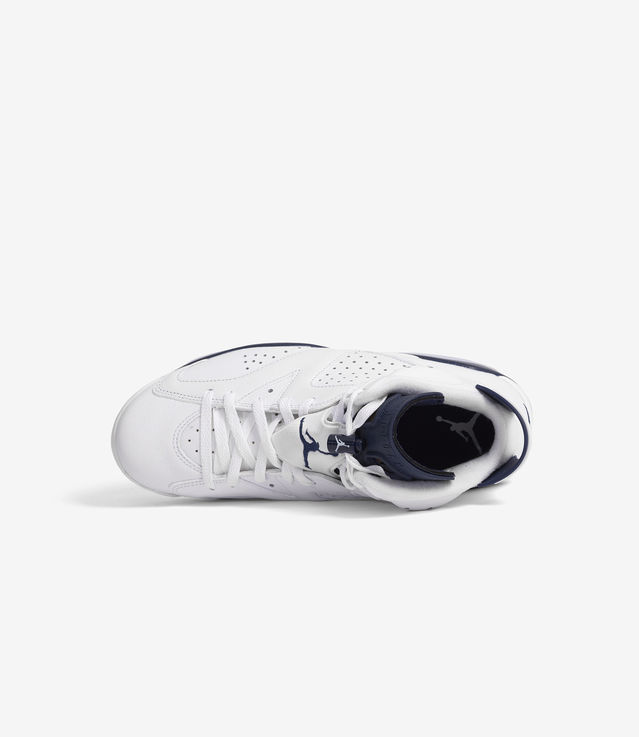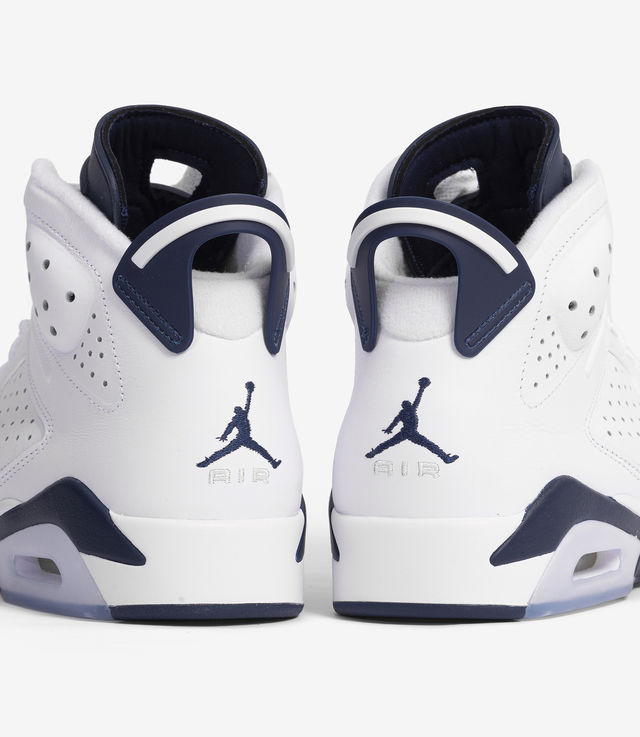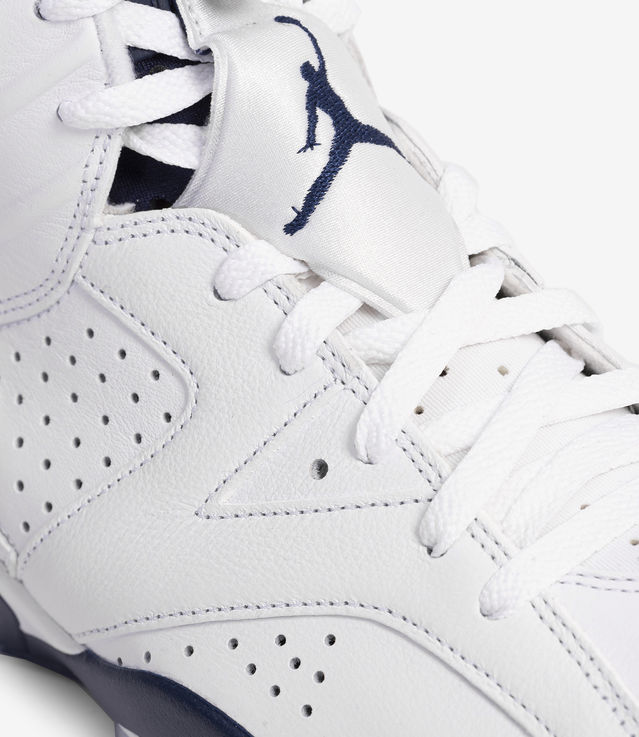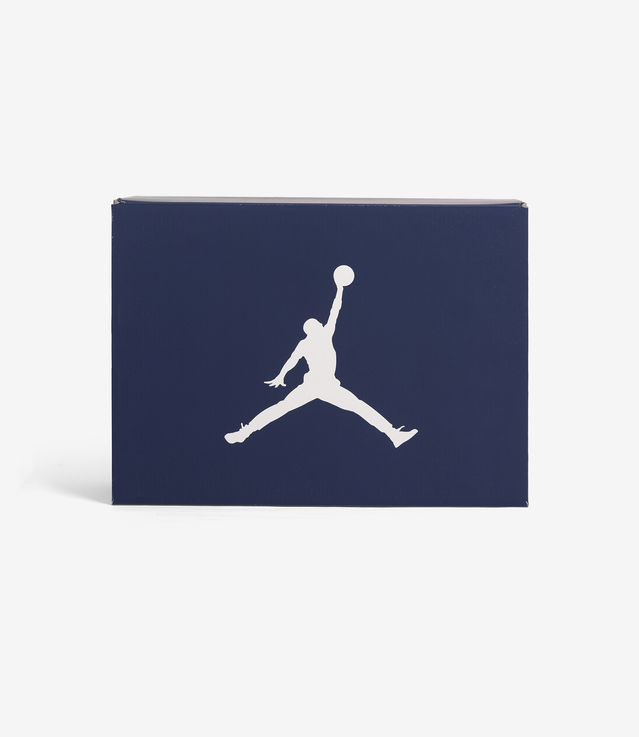 Jordan
Air Jordan 6 Retro White/Midnight Navy
Classic silhouette by Jordan
Tinker Hatfield designed the OG silhouette in 1991
Reedition of the classic colourway from 2000
Leather upper
Perforated elements
Semi-transparent rubber outsole for better grip and stability
Plastic toggle on the laces to adjust the fit
Visible Nike Air cushioning
Air Jordan logo on the toggle, tongue and back heel
Style Code: CT8529-141
The itk store works with official suppliers only. All products are original. Available online and in-store.
Shipping to USA

DHL Express - €55.00

Delivery 3-7 business days

FedEx - €25.00

Delivery 3-5 business days
| | UK | EU | Japan |
| --- | --- | --- | --- |
| US 4 | 3 | 36 | 22.5 |
| US 4,5 | 3,5 | 36,5 | 23 |
| US 5 | 4 | 37 | 23,5 |
| US 5,5 | 4,5 | 38 | 24 |
| US 6 | 5 | 38,5 | 24,5 |
| US 6,5 | 5,5 | 39 | 25 |
| US 7 | 6 | 40 | 25,5 |
| US 7.5 | 6.5 | 40.5 | 25.5 |
| US 8 | 7 | 41 | 26 |
| US 8.5 | 7.5 | 42 | 26.5 |
| US 9 | 8 | 42.5 | 27 |
| US 9.5 | 8.5 | 43 | 27.5 |
| US 10 | 9 | 44 | 28 |
| US 10.5 | 9.5 | 44.5 | 28.5 |
| US 11 | 10 | 45 | 29 |
| US 11.5 | 10.5 | 45.5 | 29.5 |
| US 12 | 11 | 46 | 30 |
| US 12,5 | 11,5 | 47 | 31 |
| US 13 | 12 | 47,5 | 31,5 |
| US 14 | 13 | 48 5 | 32,5 |
| US 15 | 14 | 49,5 | 33,5 |
| US 16 | 15 | 50,5 | 34,5 |
Description
Classic silhouette by Jordan
Tinker Hatfield designed the OG silhouette in 1991
Reedition of the classic colourway from 2000
Leather upper
Perforated elements
Semi-transparent rubber outsole for better grip and stability
Plastic toggle on the laces to adjust the fit
Visible Nike Air cushioning
Air Jordan logo on the toggle, tongue and back heel
Delivery
DHL Express - 55.00 €

Delivery 3-7 business days

EMS - 35.00 €

Delivery 10-20 business days

FedEx - 25.00 €

Delivery 3-5 business days